Great Lakes Loons 2018
Various work from my position as Director of Creative Services for the Great Lakes Loons during the 2018 season.
(Top) 2018 Pocket schedule interior. (Above) 2018 Pocket schedule exterior.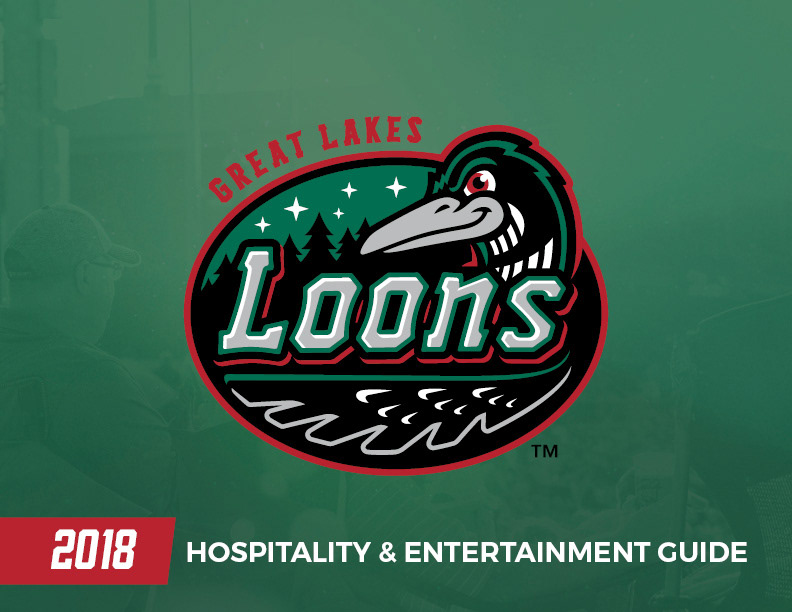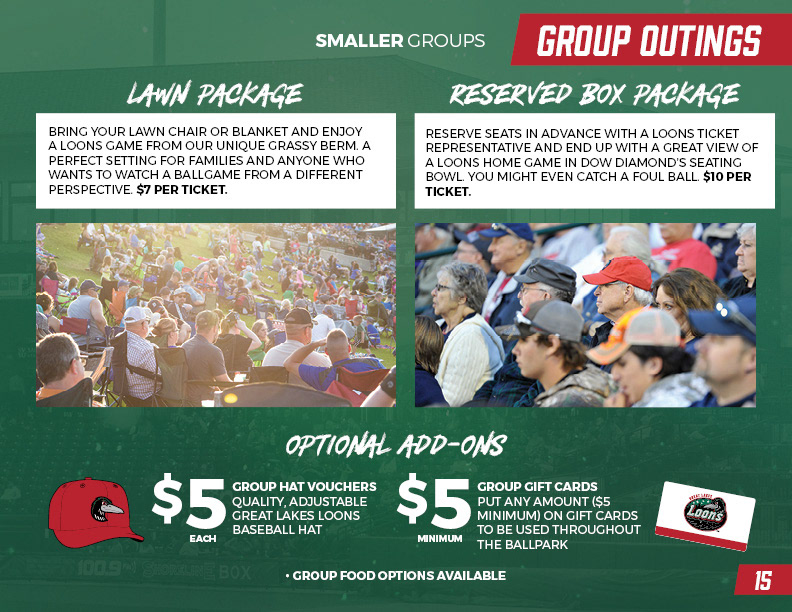 A sampling of pages from the 2018 Hospitality & Entertainment Guide
An advertisement for use in local print material.

Completely redesigned ticket layouts for the 2018 season.
Gameday matchup infographics.
One of many web infographics.