Great Lakes Loons 2017
My position as Creative Services Manager with the Great Lakes Loons began in February of 2017. Over the course of the 7-month season, I created numerous print and digital materials, some of which are showcased here.
(Top) Inside of the 2017 Pocket Schedule. (Above) Outside of the 2017 Pocket Schedule.
All-Star Home Run Derby Photo Giveaway
Lanyard media passes for the 2017 MWL All-Star Game.
Two issues of the in-park Loonsnest program.
2017 MWL All-Star Game commemorative ticket.
Three poster giveaway series, commemorating the team's 2016 MWL Championship.
Various promotional t-shirt designs.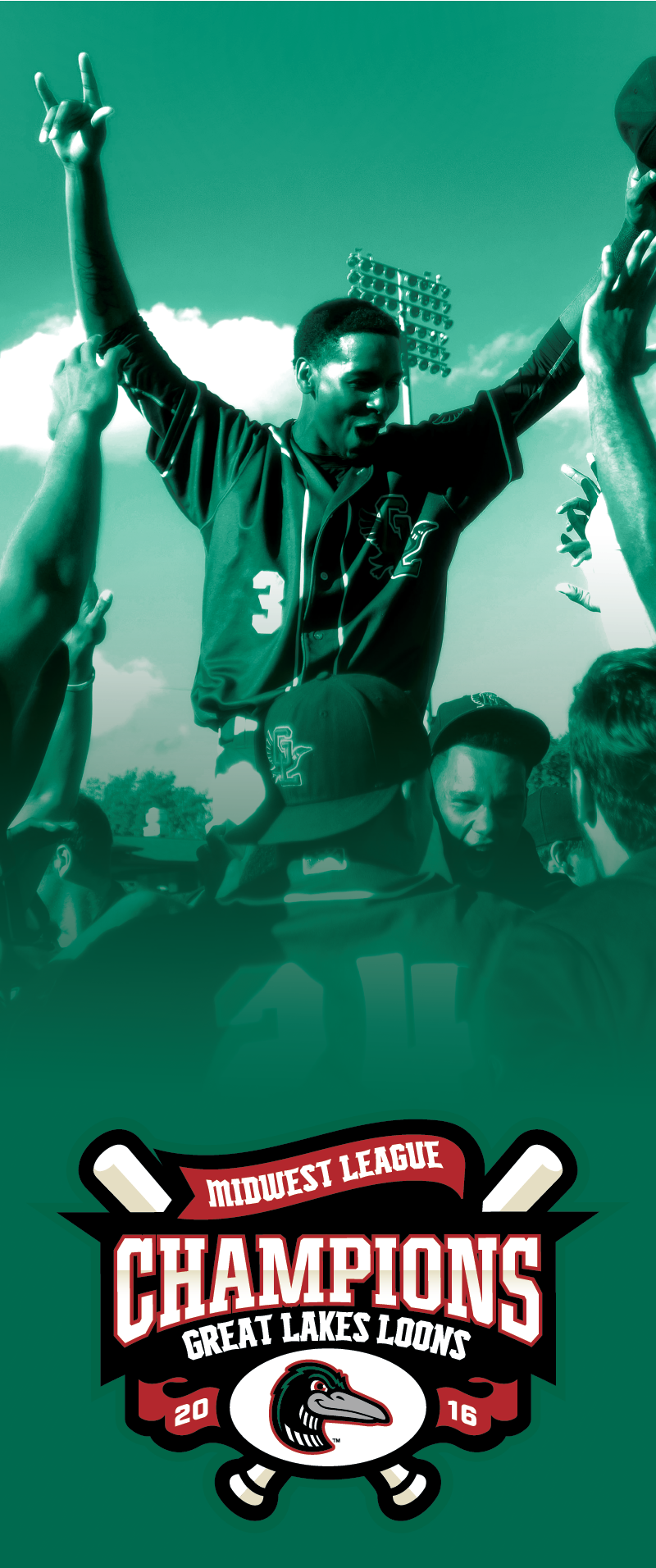 In-park speaker pole banner signage.
Signage for two in-stadium portable food carts.
An invitation for a special Founders Club event.